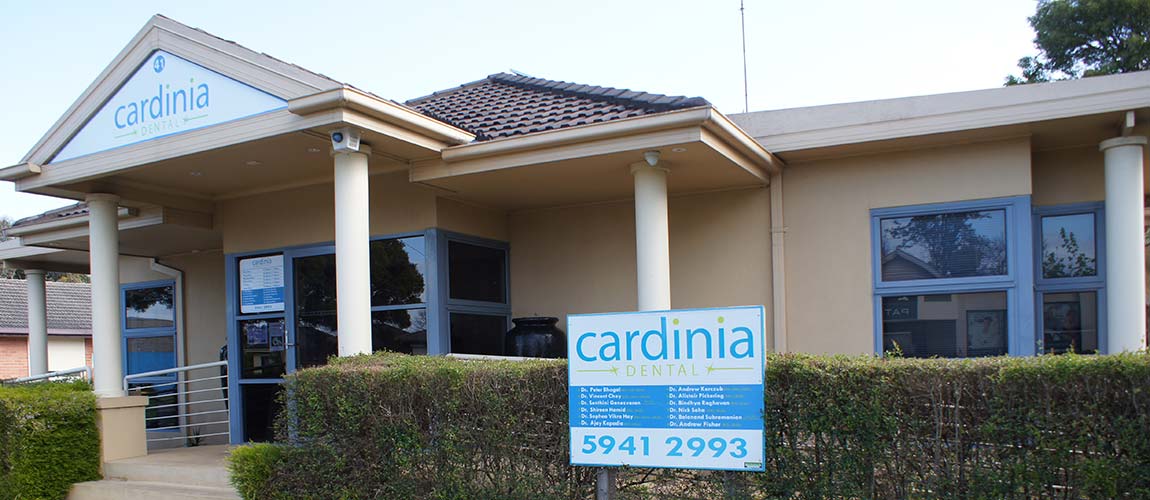 Dr. Alistair Pickering
Practice Principal
I studied dentistry at Melbourne University, graduating in 1991.
After working in Warrnambool for several years, I began working at Cardinia Dental in 1996 where I remained until 2005. I have returned to Pakenham after living and working in Merimbula/Bega NSW.
I look forward to reconnecting with the local community after several years away.
My professional interests are most aspects of general dentistry and away from the practice I am enjoying all of life's changes that come with fatherhood.
Dr. Sophea Hay
Dentist
I graduated with Honours from The University of Melbourne in 2010.
My particular interest is paediatric dentistry, where my aim is to provide a gentle, non-intimidating and overall positive introduction for children into the dental practice.
Outside of dentistry I enjoy spending time with my family, going to the beach and rock climbing. I am fluent in English and Cambodian and am keen to learn Italian.
Dr. Vincent Choy
Dentist
I qualified from the University of Melbourne in 2006 with honours.
As well as working in a private practice, I have spent time treating patients in Alice Springs. I have also taught and examined dental students from the University of Melbourne since 2009.
I am passionate and enjoy all facets of dentistry. I aim to empower my patients and provide them with a positive experience. I am particularly skilled in crown and bridge, surgical extractions, root canal therapy, as well as general and cosmetic dentistry.
My hobbies include alpine skiing, playing squash and supporting my beloved Liverpool and Carlton football clubs.
Dr. Senthini Ganesvaran
Dentist
I graduated from the University of Melbourne with a Bachelor of Dental Science Degree (with Honours) in 2001. I also completed an Honours degree in Dentistry at the University of Melbourne and have published research in this area. I have practised dentistry in numerous private and public clinics (Community clinics).
I have worked at Cardinia Dental since 2004 and bring with me a breadth of knowledge and skills. My approach to dentistry is to ensure that my patients have a positive and enjoyable experience and that they are well-informed and empowered.
I enjoy all aspects of general dentistry including cosmetic dentistry, crown and bridge, root canal therapy, and provision of dentures. I also enjoy treating children. Being a mother, has enabled me to understand children and be adaptive and patient while treating them. My dental philosophy is based on preventative dental care and educating patients to improve overall health.
I grew up in the UK and my family moved to Bendigo (Victoria) where I finished my schooling. Outside of dentistry I enjoy spending time with my family and travelling to learn about other cultures. I am also fluent in the Tamil language.
Dr. Jason Woo
Dentist
I graduated from the University of Melbourne in 2011.
Having worked in many private practices in multiple suburbs across Victoria, I am a caring and patient dentist who treats patients of all ages and backgrounds.
I tailor treatment plan according to my patient's needs, whether it be preventive, restorative or emergency care.
I also provide implants as an option for replacing missing teeth.
During my down time, I enjoy going to the movies, reading, playing videos games, playing and watching soccer and snowboarding.
Dr. Amy Zhang
Dentist
Dr Amy Zhang completed her Bachelor of Health Sciences in Dentistry/Master of Dentistry at La Trobe University, Bendigo. Having spent five years treating patients in both regional and metro Victoria, she has thoroughly enjoyed all aspects of general dentistry.
Amy has a passion to provide evidence-based dentistry and education to all her patients in a friendly and relaxed environment, and involve patients in their treatment plan to ensure the best of care.
She is committed to all aspects of continuing education not limited to Dentistry, but in all aspects of life.
Outside of dentistry, you'll often find Amy spending time with family and friends at the newest cafes and restaurants around.
Kerry Womersely
Oral Health Therapist
I graduated from Latrobe University Bendigo in 2018.
Paediatric dentistry and hygiene are my passion, my aim is to make every dentist visit a positive experience for both children and adults.
Outside of dentistry I enjoy spending time with my family and travelling.