Dental Consultations in Pakenham
Cosmetic Dentistry Consultations
At Cardinia Dental Clinic our dentists can perform a variety of cosmetic dentistry procedures to improve your smile - from colour changes to major repairs and refurbishment. There are several techniques and procedures available to treat teeth that are discoloured, missing, chipped or decayed. Our team of professionals can reshape your teeth, repair damage, close spaces and recolour through advanced procedures like Teeth Whitening, Invisalign, Cosmetic Bonding, Veneers and Orthodontics.
The Cardinia Dental team understands that it can be difficult trying to comprehend and decide on the best treatment for you to improve your smile. We are highly experienced in providing the best possible treatment with a great range of dental solutions that meet your needs and wants.
At Cardinia Dental we:
Evaluate your needs by listening and discussing any of your smile or dental concerns.
Offer a range of products and list the advantages and disadvantages of each treatment if performed on you.
Inform you of all possible procedures to help you make an informed decision you are comfortable with.
Discuss financing options and payment plans available to assist you with your repayments.
What is Teeth Whitening?
Overtime your teeth can discolour from a variety of reasons such as coffee, tea, alcohol and food. Teeth whitening is a common treatment using a chemical process to lighten teeth. Some people obtain teeth whitening to make stains disappear whilst others want a whiter smile. Even if you avoid common teeth staining culprits, your natural shine can diminish through age. If you are unsatisfied with your teeth colour or would like to understand more about teeth whitening, contact Cardinina Dental Clinic to book a consultation.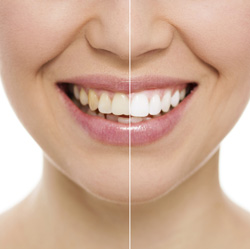 What is Invisalign?
The Invisalign treatment uses a sophisticated technology to simulate and design a series of advanced orthodontic devices that are clear, plastic and customised to you. By undertaking the Invisalign treatment plan your teeth movements can be visually represented and planned for the entire duration of treatment. Your teeth will be straightened discretely with the added benefit of a removable aligner that does not restrict your daily activities, dental habits or your favourite dinner.
Depending on your circumstances Cardinina Dental Clinic has a large range of products suitable for orthodontic care.
What is Cosmetic Bonding?
Bonding is among the easiest and least expensive cosmetic dental procedures. The tooth-coloured material (composite resin) can be shaped and polished to match surrounding teeth and specially applied to fill gaps or small cavities. Most often, bonding is used for cosmetic purposes to improve the appearance of a discoloured tooth. Bonding lasts several years and often requires a single visit to the clinic, however bonding is more susceptible to staining or chipping in comparison to other dental procedures like fillings that use higher quality materials like gold.
What are Veneers?
Veneers can be the perfect solution to encase the surface of your teeth in order to alter the colour and shape of your smile. They are generally used to enhance oddly shaped or crooked teeth covering uneven surfaces, chips, discolouration and fillings. The thin piece of porcelain or composite resin is cemented over the front of your teeth enhancing the strength and durability of each individual tooth. Veneers are a cheap alternative to crowns and rectify the same problems that bonding is used to treat.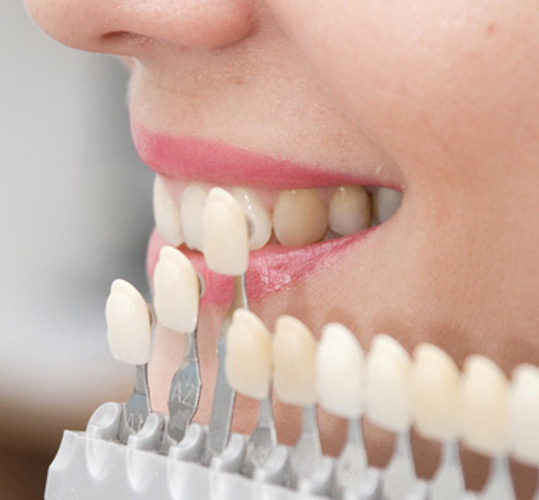 How can I straighten my teeth with Orthodontics?
At Cardinia Dental Clinic we have multiple options for orthodonic treatment to help you achieve the perfect smile you desire. We have a large range of products to suit your lifestyle, budget and aspirations. Straight teeth are healthier teeth because they're easier to clean, more attractive and boost your overall self confidence. If you are considering straightening your teeth, contact Cardinia Dental Clinic to learn more about our product range and how it can suit you.
We Accept All Private Health Insurance Funds