Tooth Extraction in Pakenham
Why Dentists Extract Teeth?
Tooth extraction is the removal of a tooth from it's socket in the bone. Poor oral hygiene can have significant impacts on a single tooth's oral health and appearance. If the tooth has been broken or damaged by decay, your dentist will attempt to fix it through methods like dental crowns or fillings. Although Cardinia Dental will use every measure to prevent tooth loss, there are still some occasions when a tooth needs to be extracted. A tooth will require extraction if it cannot be saved, even with root canal therapy.
Reasons for Extraction
Severe Decay
Infection or Abscess
Orthodontic Correction
Advanced Periodontal Disease
Malpositioned Teeth
Fractured Teeth or Roots
Impacted Teeth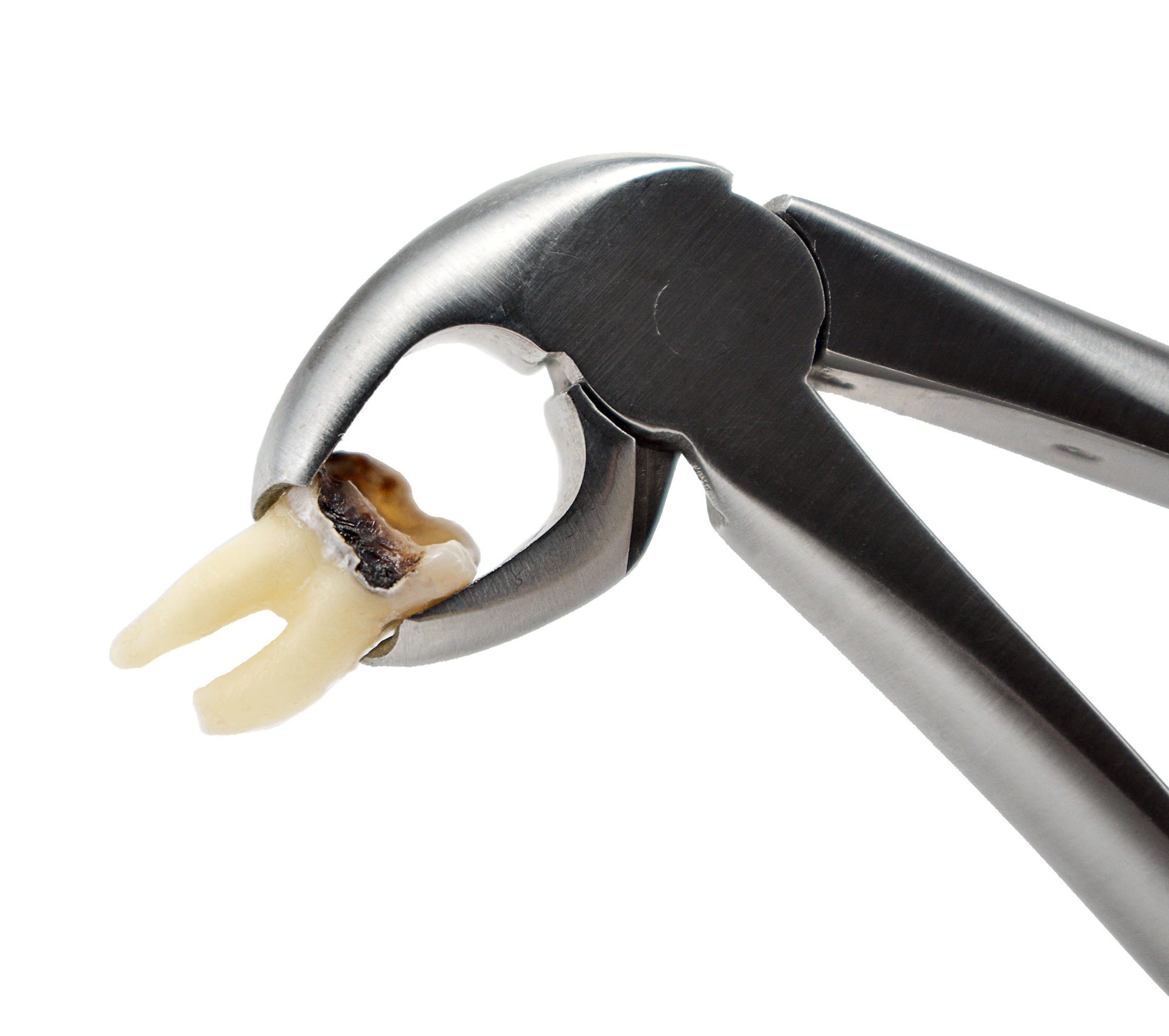 Process for Extraction
Preparation
To understand the shape and position of the tooth and surrounding bone before extracting the tooth, Cardinia Dental Clinic will take an X-ray of the area to help plan the best way to remove the tooth. If you are having wisdom teeth removed you may have a panoramic X-ray done to take a full image of all your teeth. Depending on the degree of difficultly, a dentist may refer you to a specialist called an oral surgeon.
Some doctors prescribe antibiotics before and after surgery depending if:
Your teeth are infected at the time of surgery
Your immune system has weakened
Length of surgery is long
Specific medical conditions that may be affected
Prior to surgery you don't eat or drink anything for six or eight hours before the procedure to allow for the intravenous anesthesia (IV). This sedation can range from conscious sedation to general anesthesia depending on the degree of difficulty for extraction.
Execution
There are two main types of tooth extraction
A simple extraction is performed on a tooth that can be seen visibly in the mouth. General dentists perform simple extractions by loosening the tooth with an instrument called an elevator. Using another instrument called the forceps, the tooth is then removed.
A surgical extraction is a much more complex procedure since the tooth may have broken off at the gum line or has not come through the gum tissue yet. Generally performed by oral surgeons (sometime by general dentists) the doctor makes a small incision (cut) into the gum and removes the tooth by splitting it into smaller portions.
Most simple extractions can be done under a local anesthetic, whereas surgical extractions may require additional anesthesia to put you asleep. During extraction you can expect to feel pressure, but no pain. If you feel any pain or pinching during extraction inform your doctor and they will increase the anesthesia to make the process more comfortable.
Follow-Up
A cut in the mouth can bleed more frequently than a cut on your skin because it cannot dry out and form a scab. After an extraction you'll temporarily have to bite on a piece of gauze for 20 to 30 minutes. The pressure will allow blood to clot however a small amount of bleeding will occur over 24 hours or so. It's important to not disturb the clot that forms on the wound.
A certain amount of pain and discomfort is expected following an extraction, but it can be minimised with pain killers and ice packs applied to the face for 15 minutes at a time. The cold ice alongside warm salt water gargles can help keep the area clean and reduce swelling. Cardinia Dental will provide detailed instruction on what to do following your surgery, and if you have any question do not hesitate to Contact Us.
We Accept All Private Health Insurance Funds