Check Up & Clean, Pakenham
Dental Examination (Check-Up)
Quality dental care involves diagnosis, treatment and prevention of a wide variety of conditions, disorder and diseases affecting the teeth, gums and maxillofacial regions of the body.
At Cardinia Dental we provide exceptional services related to general maintenance and oral hygiene ensuring your teeth, gums, jaw and face remain as healthy as possible. Ideally regular visits (at-least every 6 months) are required to ensure proper oral hygiene and functionality. By visiting the dentist regularly serious dental problems and costly treatments can be avoided, ensuring you maintain exceptional dental health.
Depending on your circumstances, Cardinia Dental Clinic may perform the following procedures to evaluate your overall health:
Assessment
Evaluation of Gum Disease - Assessing gums and bone around teeth for any signs of periodontal disease.
Examination of Tooth Decay - Assessing the surface of your teeth for decay with special dental instruments.
Examination of Existing Restorations - Assessing fillings, crowns, implants for any signs of periodontal disease.
X-Ray (Radio-graph) Examination - Evaluation of tooth and root position, with possible detection of decay. tumours, cysts and bone loss.
Screening for Oral Cancer - Evaluating the face, neck, throat, tongue, lips, tissues, and gums for any signs.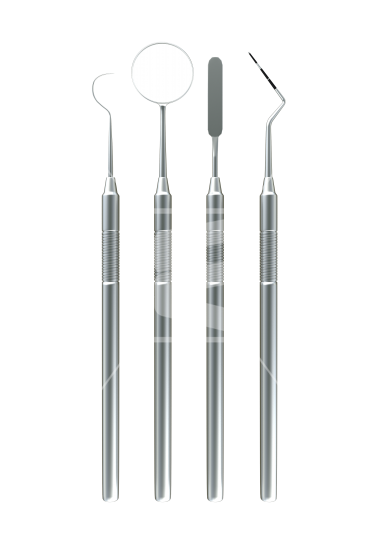 Professional Dental Cleaning
When you visit Cardinia Dental Clinic, your dentist will discuss your regular dental hygiene routine with you to determine the appropriate frequency of dental cleans. If you maintain appropriate oral hygiene habits, you have a greater chance of preventing dental problems and will generally require less visits to the dentist.
Professional dental cleaning is essential for maintaining exceptional oral hygiene, and can help with detection and prevention of overall health concerns. As a result, professional dental cleans are structures to detect dental problems such as gum disease, as well as a host of other general health problems.
Cleaning Procedure
During a cleaning appointment you can expect the following:
Removal of Plaque: A growing colony of living bacteria, food debris and saliva forms the sticky almost invisible film that latches onto teeth. This bacteria can produce toxins (poison) that inflame the gums, and are a catalyst for periodontal disease.
Removal of Tartar (Calculus): When plaque builds up and remains on a tooth for an extended period of time, calculus can harden and form above/below the gum line. Using special dental equipment this build up can be removed.
Teeth Polishing: Removal of stain and plaque with an abrasive paste that is not otherwise removed during tooth brushing and scaling.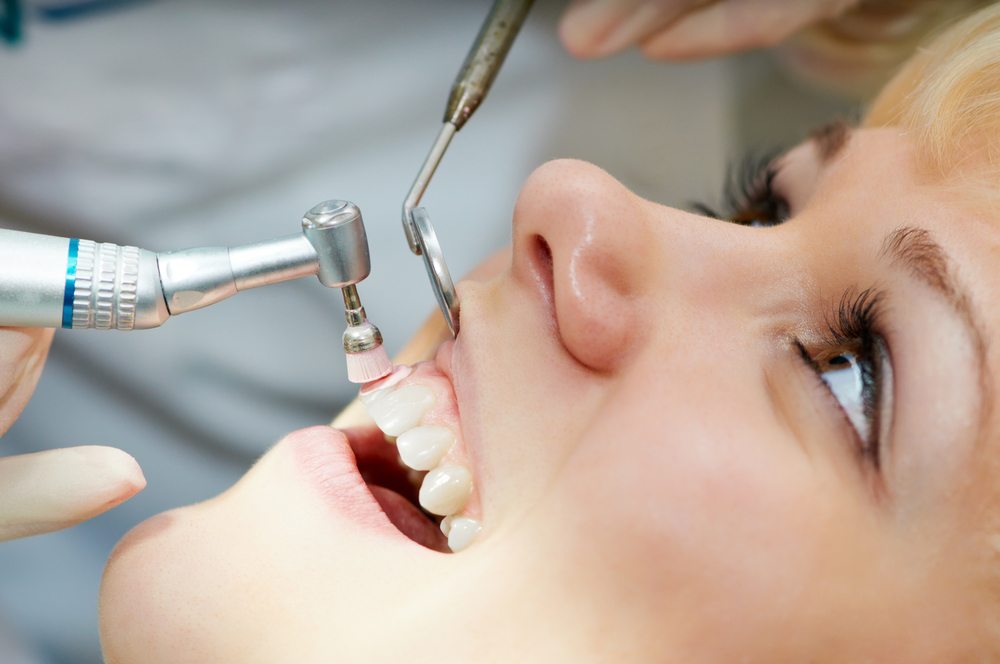 We Accept All Private Health Insurance Funds